Tel:
+44 (0)1480 862081
Address:
Unit 11 Harvard Ind. Est.
Kimbolton
Huntingdon
Cambridgeshire
PE28 0NJ
United Kingdom
Email:
sales@infecon.com

CONTACT US
You can contact us by post, telephone or email using the contact details below. Alternatively, fill in your details below and submit your email from here.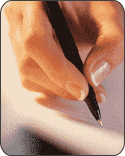 Post:
Infection Control Enterprise Ltd
Unit 11 Harvard Ind. Est.
Kimbolton
Huntingdon
Cambridgeshire
PE28 0NJ
United Kingdom


Tel:
Fax:

Web:
+44 (0)1480 862081
+44 (0)1480 862083

www.infecon.com
Please provide as much information and detail as possible to enable us to deal with your enquiry more efficiently.
© 2006 - 2020 Infection Control Enterprise Ltd